Hi,
I've not been able to run jobs from OpenMole on EGI for the past week. The jobs don't seem to be loaded and submitted to EGI and I have no idea why or where the problem might come from.
Here is the execution panel I get on OpenMole: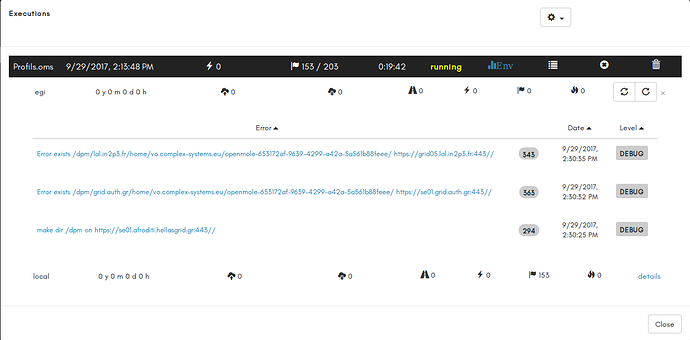 I've just re-executed my workflow before sending this message so it's only been a few minutes this time, but it was exactly the same after trying to run for ~3 days (that's how long it usually takes to complete the jobs).
The errors I get are the ones I always get when running jobs and it was never an issue.
The workflow I'm trying to run is the same I've been successfully running for over a month, I'm just changing input values.
Any ideas what's going on?
Thanks!
Hélène